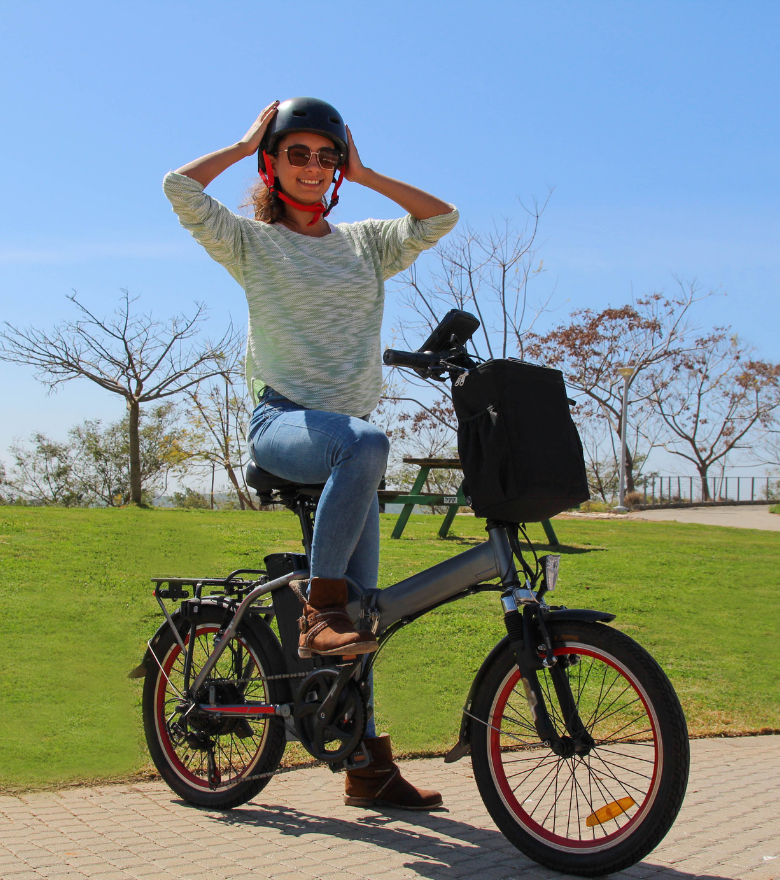 How to Charge an Electric Bike & How to Charge an Electric Scooter
The world of electric transportation is still quite new, but it's ever-changing and always developing. If you're looking to purchase on an electric bike or an electric scooter, the first thing you need to know is how to charge an electric bike or scooter, how long the charge actually lasts, and a few in between things that people typically ask when buying.
If you're here to learn how long does it take to charge an electric bike or scooter, we've got you covered. This is an informative guide that will answer some of the most asked questions when it comes to electric batteries.
If you want to make a purchase, browse the range through our online electric bike shop today along with our electric scooters, or take a look at our products in store at 4/226 Leichardt St, Spring Hill. For more on how to charge an electric bike, keep reading!
Electric Bike & Electric Scooter Batteries
How long does it take to charge an electric bike?
The time that it takes for an electric bike's battery to charge heavily depends on the size of the battery, however, they can generally take anywhere from 2 to 6 hours before hitting full charge. It's important to note not to overcharge the battery, and to keep charging below 12 hours.
Other things to keep in mind when it comes to the battery are:
The battery will last longer if you keep it between 20% and 80%.
Be sure to charge your battery regularly
Do not let the battery get too cold or too hot (10°C – 25°C).
Do not store your battery when it is empty
Make sure the battery is clean from dirt, grime, or water to prevent issues
With electric bikes, there is typically a light indicator that will let you know when your bike needs to be charged, and when it is also fully charged. It's good to keep in mind that once your bike is fully charged, you need to switch off the charger as soon as possible to avoid overcharging.
How long does an e bike battery last?
Now that you know how to charge an electric bike, we can touch on how long does an e bike battery last when riding, and its lifespan in general. When it comes to how long a battery can last while riding, the answer will always vary as it depends on the terrain you're riding through, the brand of the battery and what type of battery the bike holds.
When it comes to the actual longevity of your electric bike, they can last up to 5 years, especially with optimal care. Always keeping your bike and battery clean will help keep the battery operating for longer, as well as charging it on a regular basis instead of leaving it to sit.  
How to charge an electric scooter?
When charging any electric device, whether it's a scooter or a bike, you need to make sure you're charging them with the original charger that they came with or one that is identical. Across the board, most scooters can be plugged into a general wall socket and charged this way with a light indicator to tell you when a battery is low, or fully charged. It's also recommended that you use your scooter when it's within the 30% to 80% charging capacity, as it can increase the scooter's battery life.
What about storage? It all comes down to how well you maintain your bike and battery. Storing your battery or your scooter in a cool and dry place will also help with the longevity and the efficiency of how the battery runs, but make sure not to store a battery if it's fully charged or sitting somewhere with increasing temperatures.
How long does an electric scooter charge last?
This really depends on the type of scooter, the type of battery, the mode you're riding in along with the terrain.
If you're taking the scooter out and planning to ride it at fast speed, your battery is more than likely to drain within a faster time frame, however, the general time that the fully charged batteries can last is around 2 hours (for normal riding). For electric scooters that are more so on the high-end of the spectrum, the charge can last anywhere from 6 hours of constant riding.
Ready to Make a Purchase?
Want to know more about how long does it take to charge an electric bike or scooter? Contact us today on 0434 413 679 and we'll assist you! For our products, take a look at our range of electric push bikes online, along with our e scooters to get started today!